Order Now And Save 17%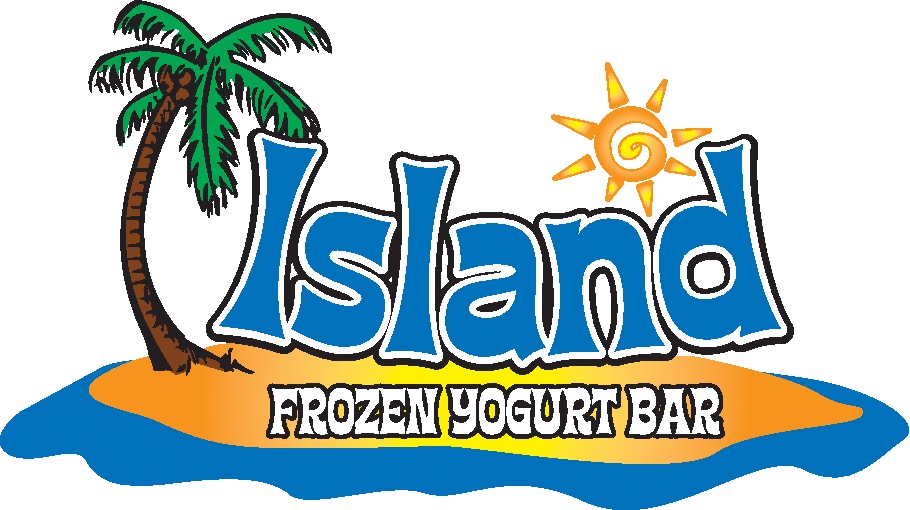 Now Serving!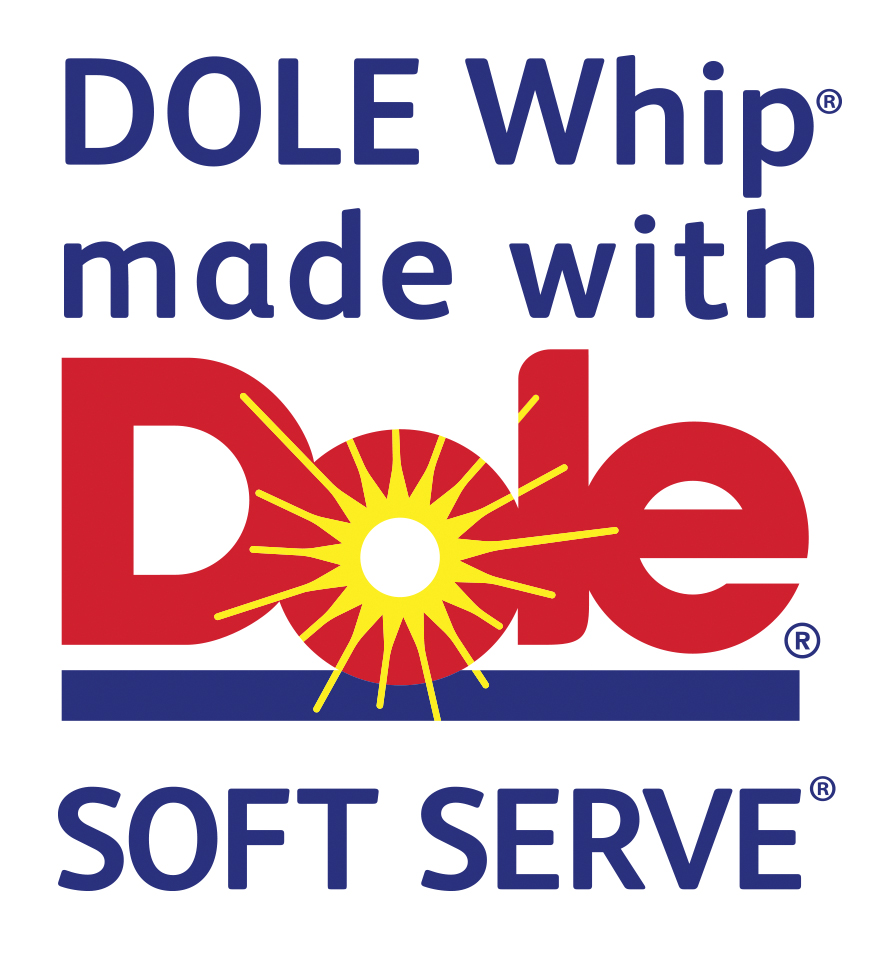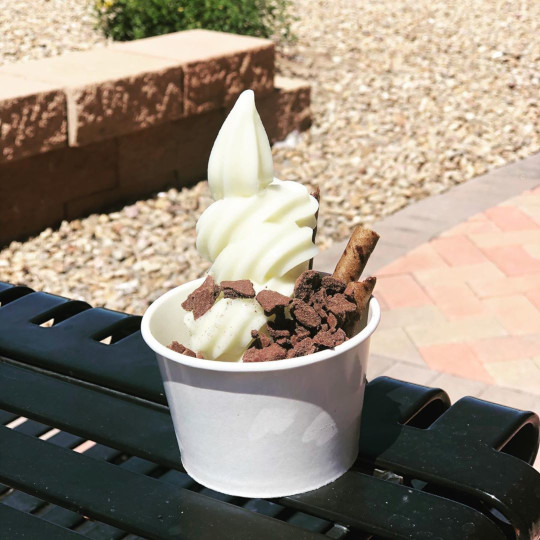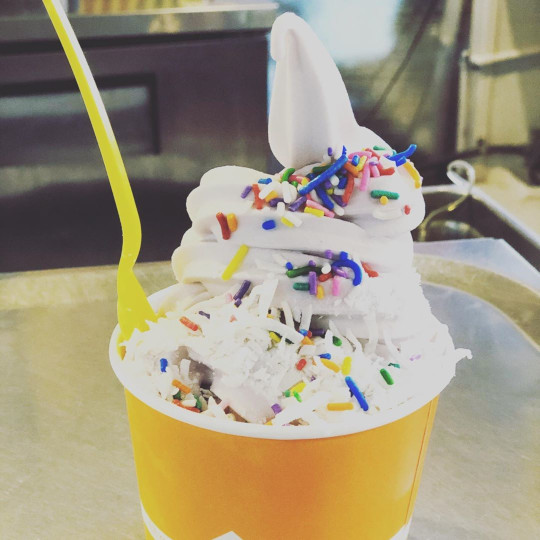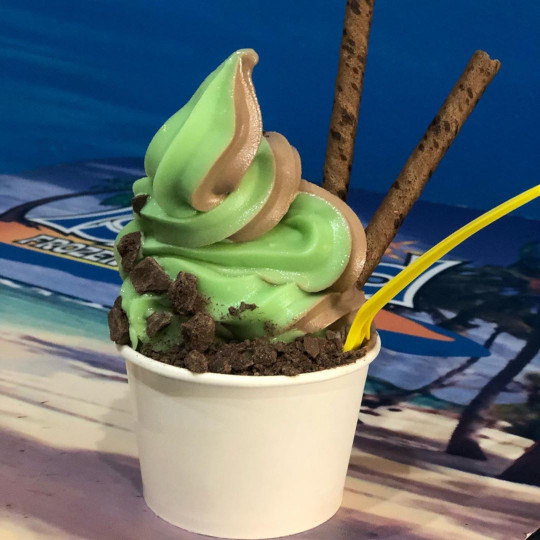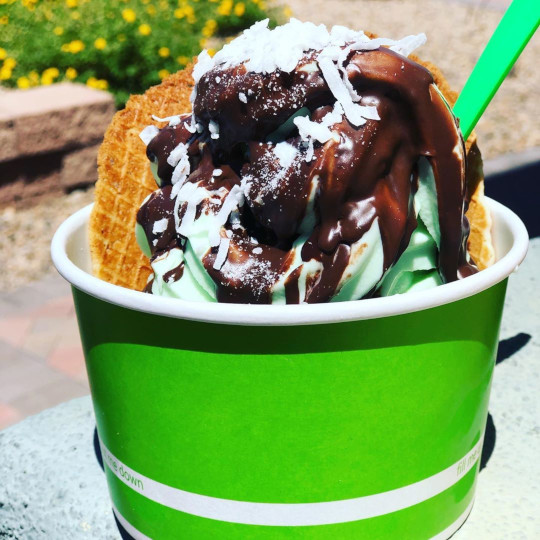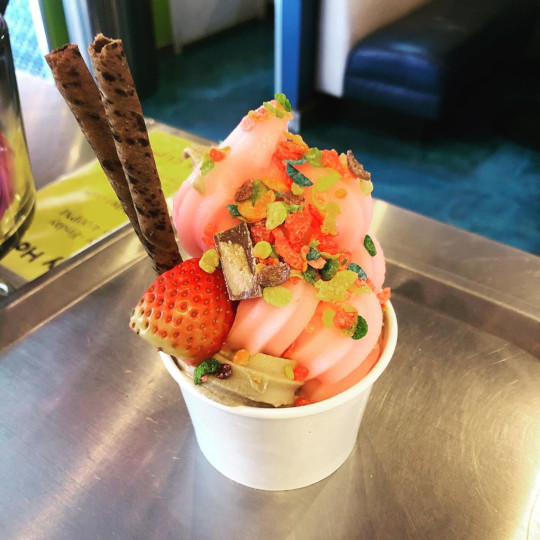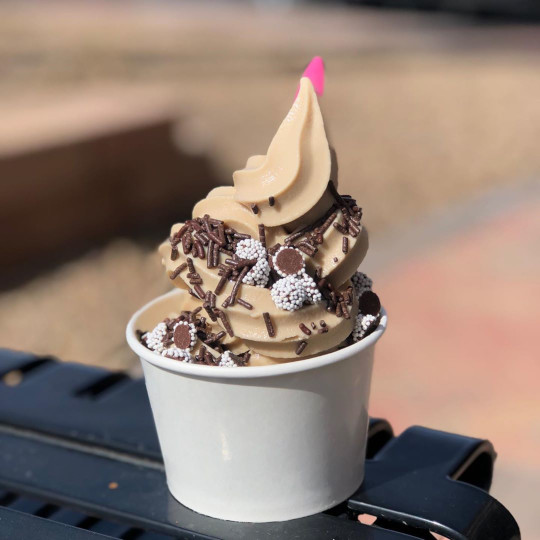 Special Offers
TUESDAY - No Weigh Tuesday 12 - 10 pm
12 oz Orange Cups $6.00 (includes toppings), White 8oz, $5.00, Pink 12 oz $7.50, Green 20 oz $8.50
Happy Hour
8oz White Cups $5.00 (2 toppings included) Monday - Friday 12pm - 4pm
Wednesday - D0uble Punch Day
Double punches on punch cards
Thursday
20 oz cups - $8.50 including toppings, all day
Monday - Happy Hour ALL DAY LONG
White 8 oz cups - $5.00 includes toppings
Hours
12pm - 10pm
Every day
Now Serving!
Hawaiian Shaved Ice
Dole Whip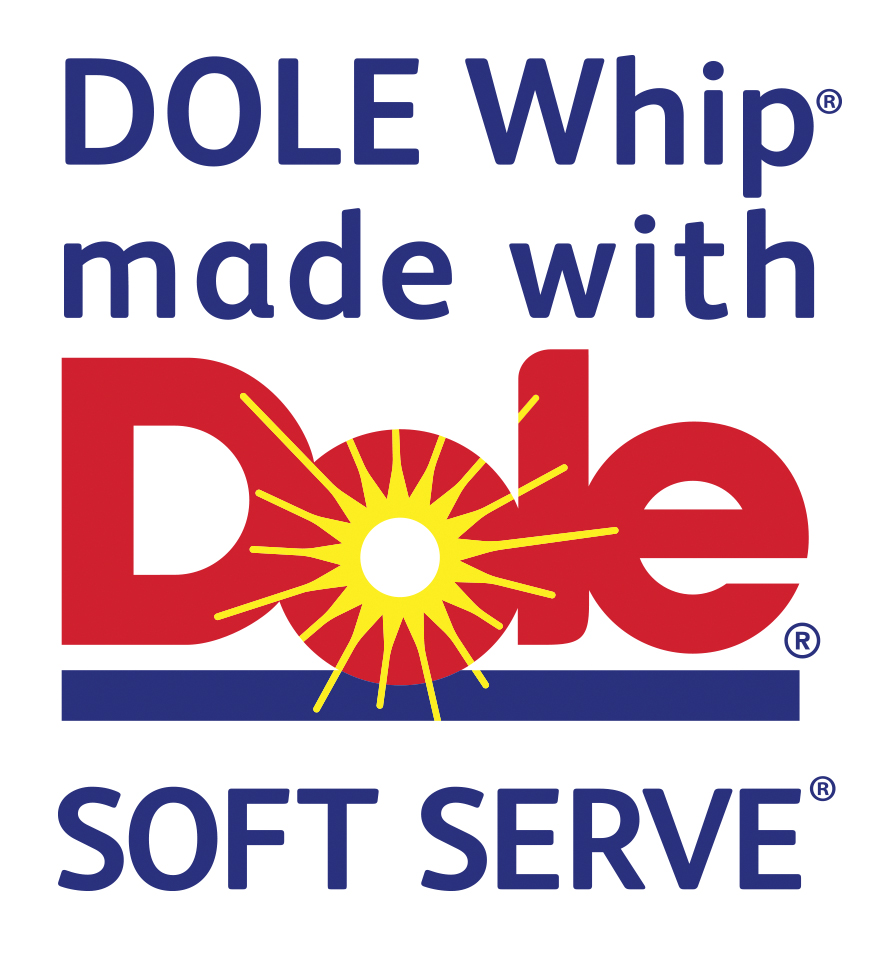 Flavors
White Vanilla
Gluten Free, Non-Fat, Kosher
Pineapple Dole Soft Serve
Non-fat, GF, Dairy Free, Kosher, nut and peanut free
Cafe Latte' Frozen Yogurt
Non fat, GF, Kosher, nut free
Pineapple Tart Frozen Yogurt
Non fat, Kosher
Spiced Pumpkin Frozen Yogurt
Kosher, nut free, GF
Pomagranite Dole Soft Serve Sorbet
GF, Dairy Free, Kosher
Peanut Butter Premium Frozen Yogurt
Gluten Free, tree nut free, soy free, *DOES CONTAIN PEANUTS
Milk Chocolate low Fat Yogurt
Gluten Free
Cake Batter Frozen Yogurt
Low fat, Kosher, GF
NSA Pecan Pralines Frozen Yogurt
Non fat, Kosher, GF, No sugar added
New York Cheesecake Frozen Yogurt
GF, Kosher Non-Fat
Creamy Tart Frozen Yogurt
Non-Fat, Kosher, GF
For Your Dog (Yo Pup)
Banana And Peanut Butter Yogurt
NA
Pumpkin And Bacon Yogurt
NA
Apple Juice And Cheddar Yogurt
NA
Toppings
Carmel Cups
Bite Size Milk Chocolates With A Creamy Caramel Center
Crushed Graham Cracker
Ground Graham Crackers
Passion Fruit Juice Poppers
NA
Cookie Dough Bites
Small, Bite-Sized Cookie Dough Squares. It Has A Vanilla And Chocolate Taste And Soft, Doughy Texture
Strawberries
Fresh Sliced Strawberries
Crushed Oreo / Cookies And Cream
NA
Chopped Butterfinger
BUTTERFINGER® Bar Has A Flaky Peanut Butter Center Covered With Milk Chocolate For A Crispier, Crunchier Bite
Cheesecake Bites
Creamy Cheesecake Squares On A Soft Crust
Sliced Reese's Peanut Butter Cup
NA
Wafer Chocolate Rolled Cookies
NA
Mochi
Colorful Mochi Rice Cakes Are A Sweet Asian Dessert Treat. A Soft And Chewy Texture, These Rice Cakes Will Disappear Before You Know It
Brownies
Chocolate Brownies With Chocolate Chunks Inside
Animal Cookies
Pink And White Frosted Animal Cookies
Heath Bar - Chopped
Chopped Crunchy Heath Bar
chocolate covered mini pretzels
NA
Get Exclusive / Reserved Access!
Company Outings

Booster Clubs

Birthday & Private Parties

Family Gatherings

Unlimited Yogurt & Toppings!!!
76 W Horizon Ridge, Suit 155 Henderson, NV. 89012